Improving the user experience for Linux customers has been a big priority for us in 2020. Earlier this year we released a fully featured CLI app. Today, following the redesigned Android and iOS/iPadOS apps, we are releasing the next iteration of our Linux app with a graphical interface.
A quick overview of the app: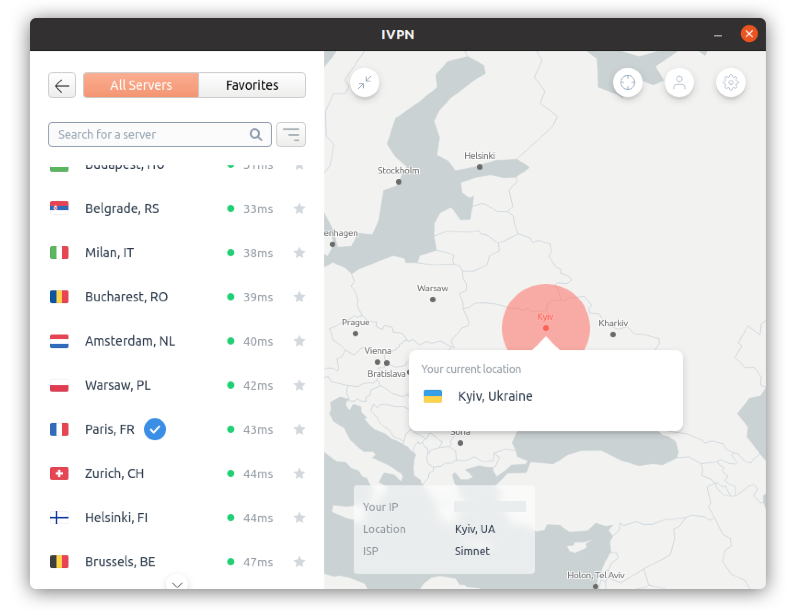 Interactive map with server choice screens for single- and multi-hop connections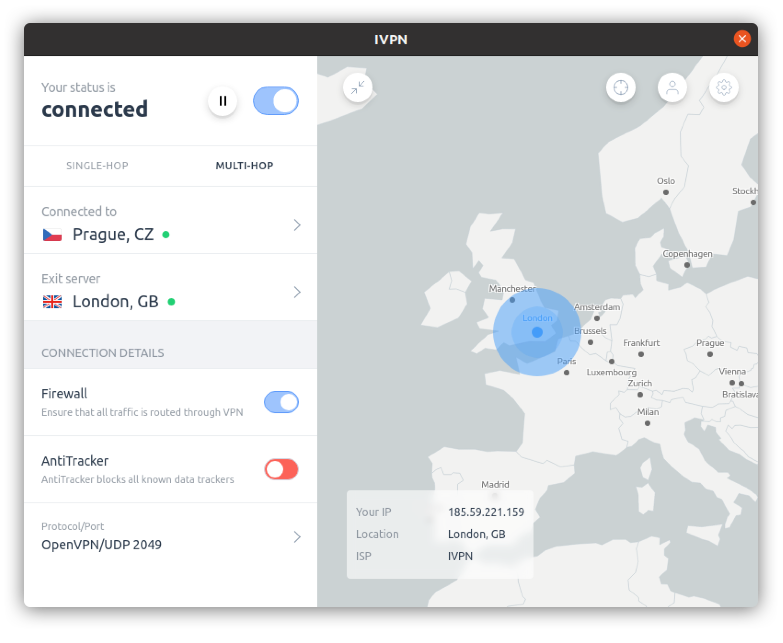 Accessible Firewall + AntiTracker toggle and quick protocol switcher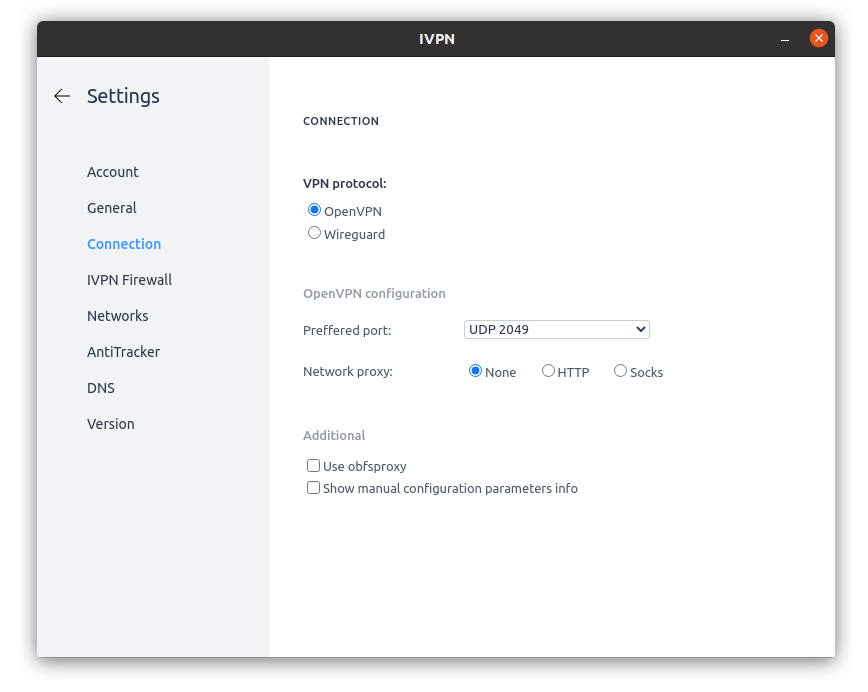 Further protocol, DNS and Firewall options under Settings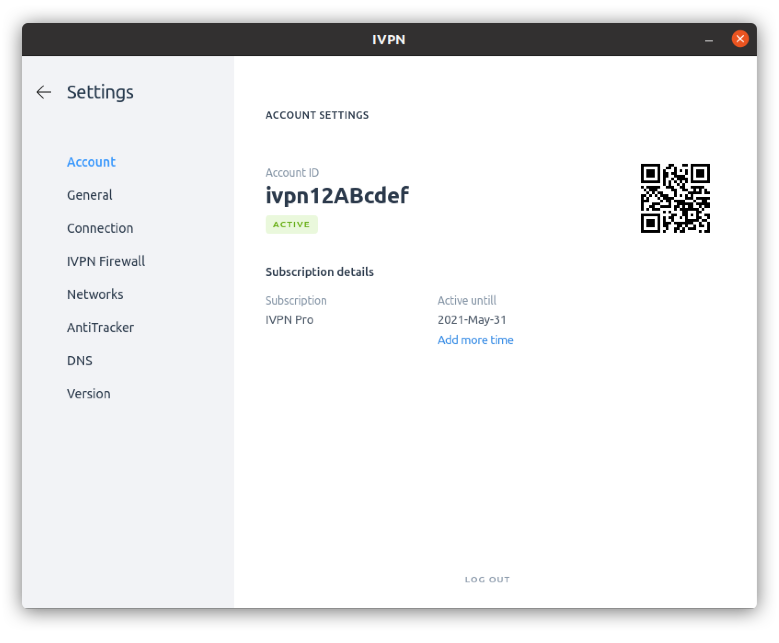 Account overview with QR code for quick setup on other devices
We have tested the app on current Debian and Red Hat based distributions including CentOS, Debian 64, Fedora and Ubuntu. Your mileage may vary - let us know if you encounter any issues.
The app is open source - you can review its code and contribute on GitHub.
Download IVPN for Linux here to get started. Contact us if you have any feedback or suggestions.
IVPN Staff
Spotted a mistake or have an idea on how to improve this page?
Suggest an edit
on GitHub.