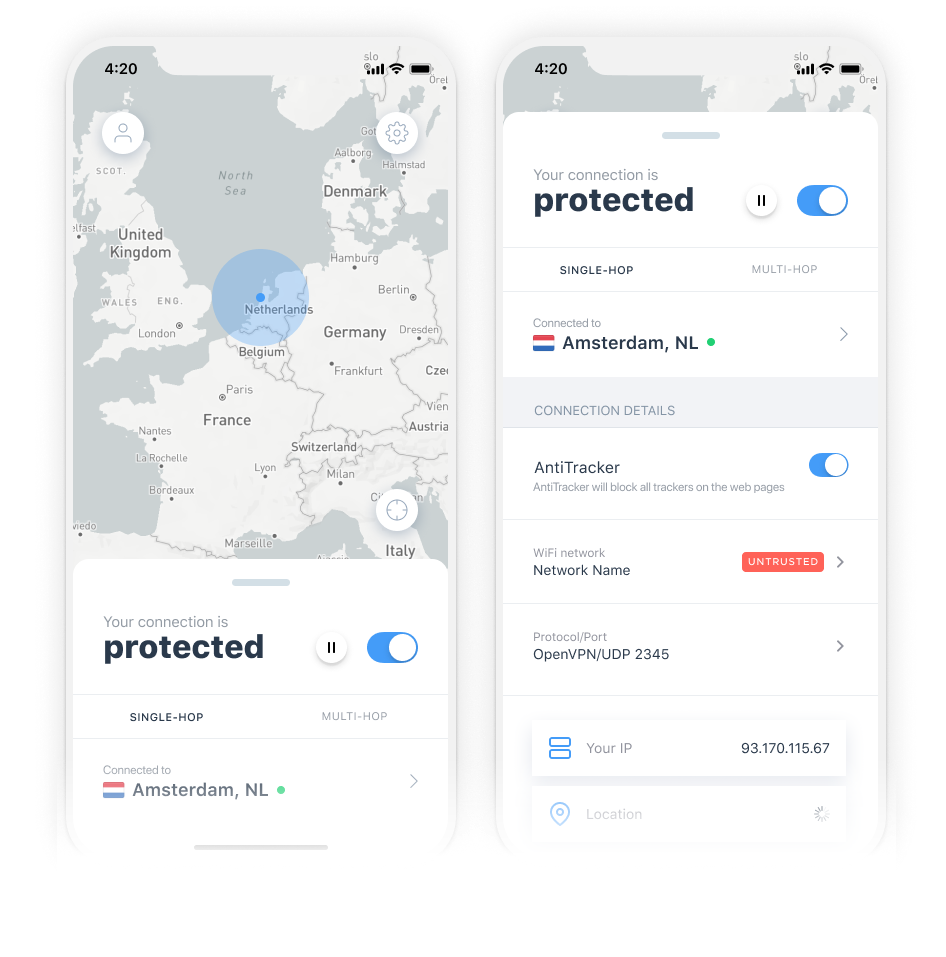 Features
WireGuard, OpenVPN or IPSec protocols.
WireGuard privacy controls - Define automatic key and IP address rotation schedule.
AntiTracker that blocks ads, adware, malicious websites and data harvesting trackers.
Ability to define trusted Wi-Fi networks and create rules for automatic VPN connection/disconnection
Multi-hop VPN routes. Connect through multiple servers in separate jurisdictions for enhanced privacy.
Port forwarding for WireGuard and OpenVPN, reserved on all but US-based servers.
Custom DNS servers, with DoH or DoT.
Manual configuration
If you prefer not to use the IVPN app please follow the relevant setup guide below.
Spotted a mistake or have an idea on how to improve this page?
Suggest an edit
on GitHub.