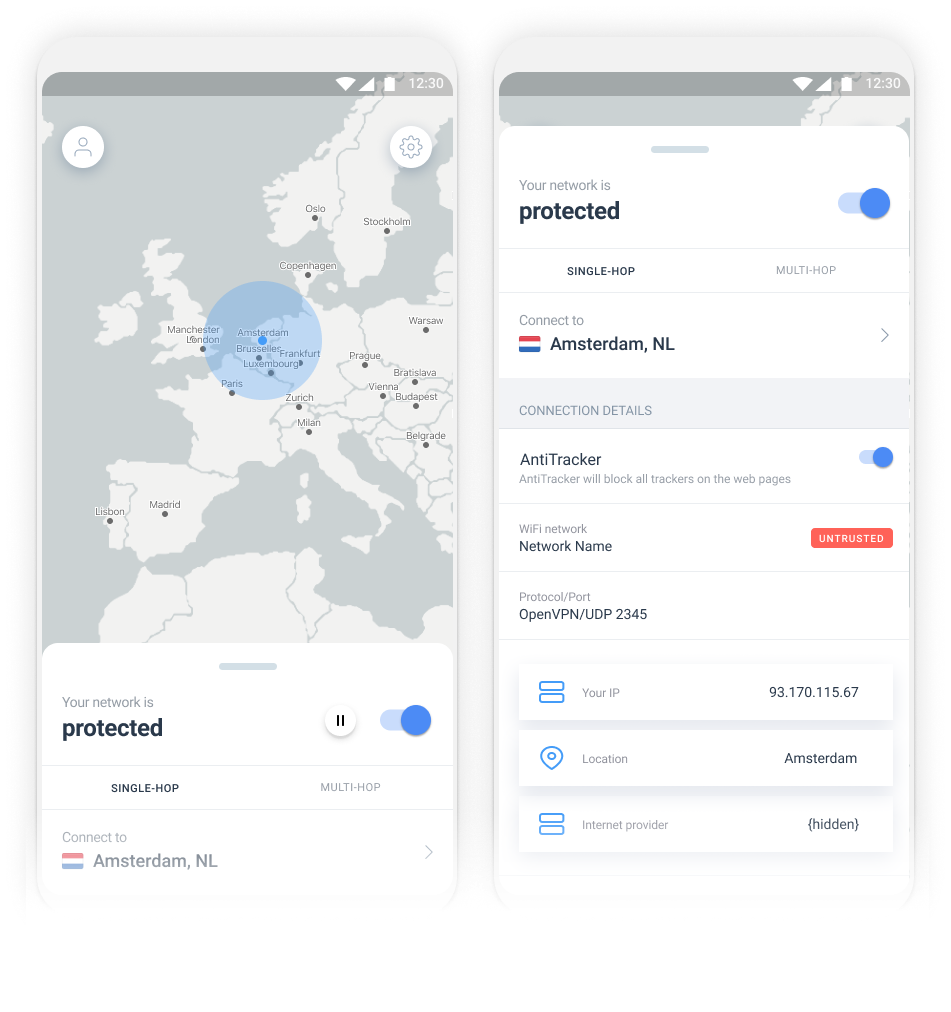 Features
WireGuard and OpenVPN protocols.
WireGuard privacy controls - Define automatic key and IP address rotation schedule.
AntiTracker that blocks ads, adware, malicious websites and data harvesting trackers.
Ability to define trusted Wi-Fi networks and create rules for automatic VPN connection/disconnection.
Split tunnel to allow some apps to bypass the VPN.
Multi-hop VPN routes. Connect through multiple servers in separate jurisdictions for enhanced privacy.
Port forwarding for OpenVPN, reserved on all servers.
Supports defining custom DNS servers.
Supports Mock location for GPS.
Tapjacking protection.
Manual configuration
If you prefer not to use the IVPN app please follow the relevant setup guide below.
If you are using OpenVPN download the latest OpenVPN UDP or TCP configuration files. In most cases, you want to use the UDP Protocol.
Spotted a mistake or have an idea on how to improve this page?
Suggest an edit
on GitHub.